BlizzCon
Talk

2
5,456pages on
this wiki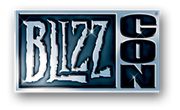 BlizzCon is a Blizzard Entertainment-hosted gaming convention.
In late October 2005, Blizzard hosted the first BlizzCon, where information about StarCraft: Ghost was released.[1][2][3][4]
BlizzCon 2005
Edit
StarCraft: Ghost's multiplayer debuted at BlizzCon 2005.[5]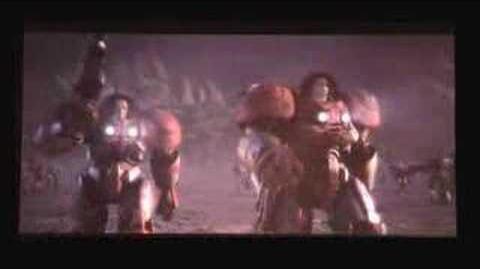 A cinematic trailer was shown at BlizzCon; it is a longer version of the trailer shown earlier in the year at E3.[6]
BlizzCon 2007
Edit
On the 12th of April 2007 Blizzard announced that they will be holding a second convention that year. This convention was held on August 3rd 2007.
BlizzCon 2008
Edit
On May 12th, 2008, Blizzard announced their third BlizzCon event gaming convention, to be held at the Anaheim Convention Center in Anaheim, California on October 10 and 11. In response to the demand to accommodate more attendees, that year's event expanded from two convention halls to three.[7]
BlizzCon 2009
Edit
BlizzCon 2009 was held in Anaheim, California August 21st and 22nd 2009.[8]
BlizzCon 2010
Edit
BlizzCon 2010 was held in Anaheim, California on Friday October 22nd and Saturday October 23rd, 2010.[9]
BlizzCon 2011
Edit
BlizzCon 2011 was held in Anaheim, California on October 21st and 22nd, 2011.[10]
BlizzCon 2012
Edit
There was not be a BlizzCon 2012, as Blizzard's tight production schedule of Heart of the Swarm, Diablo III and Mists of Pandaria made such an event prohibitive.
BlizzCon 2013
Edit
BlizzCon 2013 was held in Anaheim, California on November 8th and 9th, 2013.[11]
BlizzCon 2014
Edit
BlizzCon 2014 is to be held on November 7th and 8th, 2014.[12]
References
Edit