You may be looking for:
The following section contains information from a previous version of StarCraft II which is no longer valid.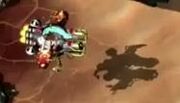 Guardians were a type of terran unit that appeared in a 2006 build of StarCraft II. They had icons that indicated the ability to use spider mines and auto-turrets.[1]
References
Edit
↑ 2011-10-23, BlizzCon 2011 - Starcraft 2: Heart of the Swarm and Blizzard DOTA - Art & Technology Panel (Full). YouTube, accessed on 2011-11-07
Ad blocker interference detected!
Wikia is a free-to-use site that makes money from advertising. We have a modified experience for viewers using ad blockers

Wikia is not accessible if you've made further modifications. Remove the custom ad blocker rule(s) and the page will load as expected.