Oracle
Talk

3
5,442pages on
this wiki
Oracle
Physical
Race
Armaments

Pulsar beam

Political
Role

Psionic warship

Personnel
Crew

1 (pilot)
The oracle is an aerial protoss support vessel.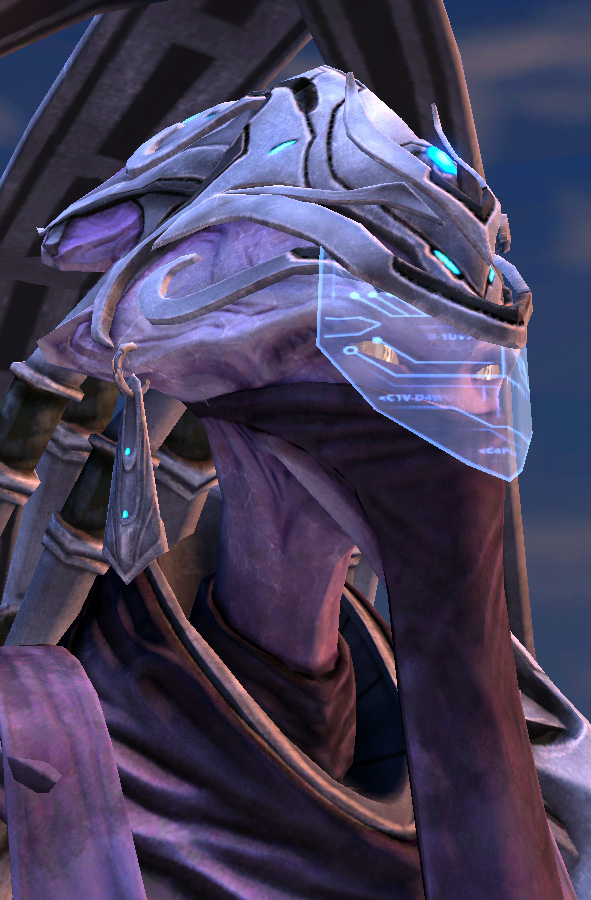 A psionic warship, the oracle was developed by the protoss after the first phase of the Second Great War, in order to maximize the effectiveness of their war machine against their enemies.[1] They are agile support vessels, and feature some of the most advanced protoss technologies in existence.[2]
Oracle pilots hail from an order of young Nerazim dedicated to understanding and controlling time. Their abilities allow them to calculate how and when to use their ships to most effectively win a battle. The order believes it can change the fate of the protoss race.[2]
Oracles bear the aesthetics of the Nerazim, with their silver-color and blue hulls, and their green glows.[3]
Game Unit
Edit
Oracle
Unit
Race
Role

Flying caster

Armament

Pulsar beam

Properties
Maximum energy

200 (init. 50)

Size

0.75

Sight range

10

Production

Minerals

150

Gas

150

Psi

3

Build time

50

Produced from

Hotkey

E

Movement

Speed

4

Acceleration

3

Lateral
acceleration

0

Deceleration

0

Protection

Shields

60

Hit points

100

Armor

0

Type
Armor type
Pulsar Beam


Requires activation

Damage

15 (+10 vs light)

Targets

Cooldown

0.86

Range

4

Meta
Target
priority

20

Kill score

300

Production
score

300
The oracle is meant for scouting and economic disruption.[4] It allows protoss players to be more aggressive in their raiding tactics than in previous games.[5]
Abilities
Edit
Revelation
Usage
Energy

75

Duration

60

Cooldown

2.5
Notes
Enemy units and structures in an area grant vision to the player for 60 seconds. This has no effect on cloaked or burrowed units until they uncloak or unburrow.
The ability is smartcast.
In Legacy of the Void this ability will include the Envision ability, making the oracle a temporary detector.[6]
Edit

Pulsar Beam
Usage
Energy

25 (+1.4 per second)

Cooldown

4

Hotkey

Activate pulsar beam: C
Deatviate pulsar beam: D
Notes
Enables the casting oracle's pulsar beam weapon.
The ability is not smartcast.
Edit
Legacy of the Void
Edit
In Legacy of the Void the oracle gains the Stasis Ward ability. These wards freeze enemy units that move near them. Frozen units cannot attack or move, nor can they be attacked.[6] The wards are cloaked, can only be used once, and the targets are frozen for 30 seconds.[7]
Development
Edit
The oracle uses a modified star relic model, due to the art team's fondness for the cut unit. The oracle originally had a gold and blue color scheme, but switched to a Dark Templar color scheme when the tempest's color was changed from Nerazim-oriented color to gold, and the development team felt that one of the two new flying units should use the silver and green coloring.[3]
The oracle's Time Warp ability was moved to the mothership core in January 2013.[8]
Quotations
Edit

The oracle's voice corresponds to a female protoss.
A variant oracle portrait can be unlocked through Heart of the Swarm's leveling system.[9]
References
Edit