The title of this article is conjectural. The subject has no canonical name.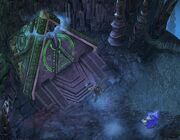 The prophecy of Ulaan foretold the end of the xel'naga cycle by Amon, who would also bring about an apocalyptic restructuring of the cosmos.[1]
The prophecy came into being after the fallen xel'naga Amon clashed with his brethren.[2] The prophecy was stored in fragments on Ulaan.[3]
At the end of the Brood War, Zeratul discovered the nascent hybrids on a dark moon.[4] This prompted a search for more information after the war, and he found rumors of the prophecy on Ulaan which he believed foretold the return of the xel'naga. The prelate traveled to the world on the eve of the Second Great War and, despite competition from the Queen of Blades, retrieved the fragments and brought them to the forbidden archive world of Zhakul where they could be interpreted by preservers.[3]
The preservers deciphered the fragments[1] and prompted Zeratul to seek further information from the dead Overmind. With the help of Tassadar's spirit, the dark templar gained access to the creature's vision of the future.[5] Zeratul learned that Kerrigan was essential to stopping Amon and his apocalyptic plans for the future.[6]
Zeratul recorded what he had learned through the prophecy into an ihan crystal. He gave the crystal to Jim Raynor during the Second Great War to ensure Kerrigan's survival.[7] Raynor believed the prelate had delivered the information at some risk to himself.[note 1][8]
Valerian Mengsk also became aware of the prophecy. When he revealed this knowledge, Raynor was surprised.[9]
Preserver Interpretation
Edit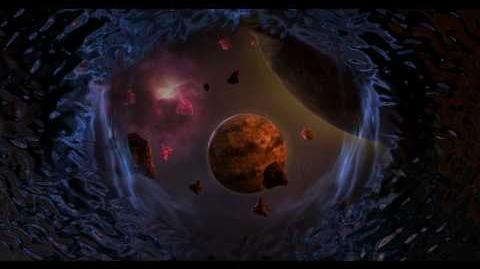 References
Edit