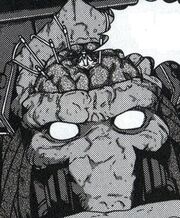 The psi-inhibitor is a specialized neural inhibitor which was used by the Terran Dominion's Project Gestalt to control protoss prisoners.
When implanted on a protoss' brain, it prevented them from accessing the Khala or doing anything other than communicate telepathically. They could be controlled at range to change the amount of restriction.
A determined protoss can override their psi-inhibitor under certain circumstances.[1]
References
Edit
Ad blocker interference detected!
Wikia is a free-to-use site that makes money from advertising. We have a modified experience for viewers using ad blockers

Wikia is not accessible if you've made further modifications. Remove the custom ad blocker rule(s) and the page will load as expected.