Sara system
Talk

3
4,994pages on
this wiki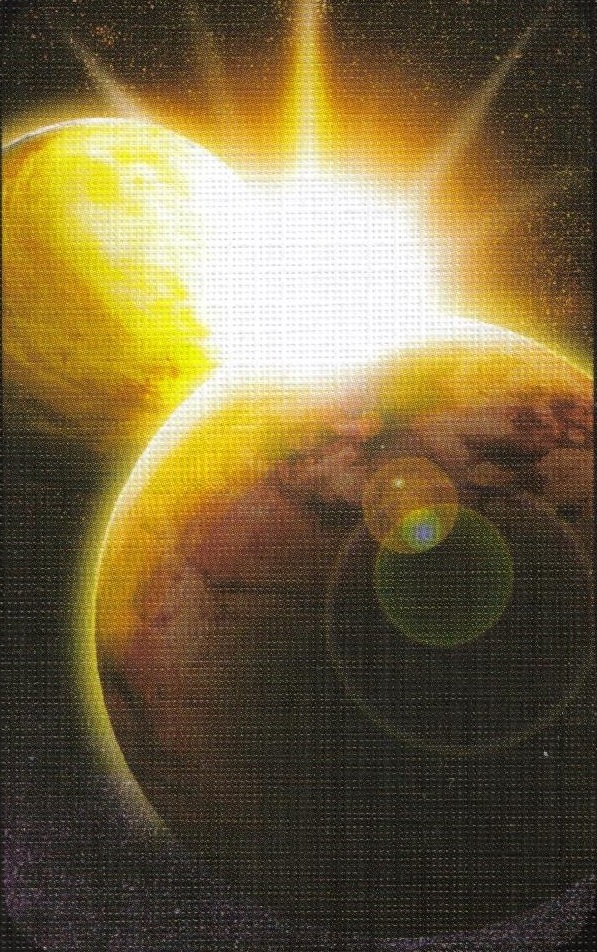 The Sara System is a planetary system of the Fringe Worlds. Its primary is a yellow star,[1] the system features the planets of Mar Sara and Chau Sara[2] and it has an asteroid belt.[3]
The system and its two habitable worlds, Chau Sara and Mar Sara, were catalogued by terran freelance prospectors and Tarsonians began colonization several years later,[4][2] by 2480,[5] before the Guild Wars. Both worlds shared virtually the same orbital path and rich potential for mineral exploitation. However, the backwater Mar Sara was overshadowed by the more prosperous Chau Sara.[4]
Confederate traffic increased substantially within the system in the four days which followed the protoss incineration of Chau Sara on December 8, 2499.[6]
With the collapse of the Confederacy, the system was abandoned entirely. Prospectors from the Kel-Morian Combine were drawn back to the system after discovering the minerals on Mar Sara had acquired unique properties from the protoss bombardment, and shortly afterwards the Combine claimed salvage rights to the entire system. Independent and indentured contractors began strip-mining both planets.[4]
In the wake of the Combine, the Terran Dominion began showing renewed interest in the Sara system and established several outposts there. The Combine claimed the Dominion presence was at the invitation of the Combine due to security issues with piracy and mining camp revolts.[4]
In response to the second zerg invasion of terran space in October 2504, General Horace Warfield began Operation Burnout to clear the system.[7] The First Fleet engaged the zerg in the system soon thereafter.[8]
References
Edit
↑ 2007-08-03. StarCraft II Single-Player Campaign BlizzCon Preview. Gamespot. Accessed 2008-02-03.
↑ 2.0 2.1 Grubb, Jeff. StarCraft: Liberty's Crusade. Pocket Books, February 27, 2001. ISBN 0-671-04148-7.
↑ 4.0 4.1 4.2 4.3 Blizzard Entertainment. 2010-07-24. Koprulu Sector Systems: Mar Sara. Blizzard Entertainment. Accessed 2010-07-24.
↑ McNeill, Graham (December 30, 2008). StarCraft: I, Mengsk. Simon & Schuster (Pocket Star). ISBN 1416-55083-6.
↑ Blizzard Entertainment. StarCraft II: Wings of Liberty. (Activision Blizzard). PC. UNN newscast after "The Evacuation." (in English). 2010.
↑ Blizzard Entertainment. StarCraft II: Wings of Liberty. (Activision Blizzard). PC. UNN newscast after "Outbreak." (in English). 2010.