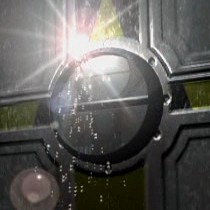 The subject of this article does not physically exist. It exists only as a rumor or a popular imagination but is discussed often enough to keep track of.
StarCraft Online is a rumored hypothetical Massive Multiplayer Online (MMO) game set in the StarCraft universe. The name is from the claim that Chinese online games operator NetEase had acquired the rights to make such a game.[1]
Blizzard Entertainment confirmed the rumor as false, stating the game will be using a new IP.[2]

12th May 2009–StarCraft MMO Rumor False
by Zarhym
Games take years to develop from concept to release. Diablo III was in the works for years before being announced. StarCraft II was announced two years ago and isn't even in Beta yet.

We have nothing to advertise for the new MMO because it's a shell of a game thus far. We've already stated it'll be a brand new franchise, which means the lore, art, and game play are being developed entirely from scratch. It's an overwhelming process, but a process through which we excel. Our track record supports this.
GameSpot has also confirmed the rumor is false.[3] Blizzard has confirmed they are working on a new unnamed MMO, however[4] codenamed Titan,[5] as well as a fifth game, which is currently using the World of Warcraft engine for testing purposes.[6]
Blizzard has stated that their two new games, "Titan" (the next-generation MMO) and the unannounced game use new IPs. Blizzard also has other projects they won't talk about.[7]
In light of the success of Blizzard Entertainment's MMORPG World of Warcraft series, it has become common to question and speculate as to whether an MMO game would be developed for Blizzard's other major franchises of StarCraft and Diablo. While it is known that Blizzard is working on another MMO title,[4] no information has been released as to what this game would entail.
Frank Pearce has commented that while a StarCraft MMO would be "cool", Blizzard's game development staff are spread thinly throughout the projects that Blizzard is working on. An MMO for StarCraft is not something that exists on a short or even medium-term horizon.[8]
Frank Pearce said the success of World of Warcraft would make it difficult to create a StarCraft MMO because the bar has been set so high, and that it would be a lot of work.[9] However, Blizzard believes the StarCraft universe is deep enough to do whatever they want to do, even if it's an MMO.[10]
References
Edit