Welcome to the StarCraft Wiki
A
StarCraft
database with 6,860 articles that anybody may edit.
Featured Article
Soldiers of Liberty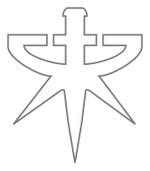 Raynor's Raiders were a revolutionary group lead by Jim Raynor. Through four wars, Raynor's Raiders lead a fight to overthrow the despot Arcturus Mengsk and restore freedom to the Terran Dominion, all the while helping those of the Koprulu sector who could not defend themselves. Years after Arcturus's fall, the Raiders' ideals of liberty help guide Valerian Mengsk's reformed Dominion into a bright new future. (more...)
The StarCraft franchise is a series of real-time strategy (RTS) computer games developed by Blizzard Entertainment. It is similar to Blizzard's previous hit franchise, Warcraft, except that it has a space opera setting rather than a high fantasy setting. StarCraft was the best selling video game of 1998, and was so successful that Blizzard estimated in 2004 that 9.5 million copies had been sold since its release (4.5 million copies in South Korea), making it the third best-selling computer game in history. StarCraft is praised for being a benchmark of RTS for its depth, intensity, and balanced races. The main storyline of the series revolves around a war between three galactic species: the protoss (a race of humanoid religious warriors), the zerg (vile insect-like aliens who share a hive mind) and the terrans (initially, descendants of human prisoners from Earth). The sequel, StarCraft II, is a trilogy with each "chapter" focusing on one of the three species.
Community Corner
Welcome to the StarCraft Wiki! When adding references, you must follow the referencing guidelines. Unit stats no longer need references. Lore, mission and other references can be found at the citation index.
Wikia recently changed the search system. If you are a registered user and don't like how the search system works now, go to your Preferences, "Under the Hood" and "Advanced Display Options". Select "Enable Go-Search" to fix the issue, then press Save. Unregistered users should register to use the direct search method.
There's a collection of new and interesting images being added to the wiki. When uploading images, you must follow the image policy, especially when it comes to providing a source for the image. Fan art is not tolerated.
Warning: the wiki contains spoilers for the StarCraft series of games and books.

Please report bad ads. This includes ads promoting software piracy and hacks.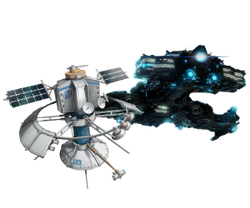 Strategy Games
Go to these sites for info or for help with your own wiki!
Age of Empires • Battle Brothers • Bedlam • Bomberman • Boom Beach • Castle Clash • Civilization • Clash of Clans • Command & Conquer • Company of Heroes • Dawn of Gods • Dawn of War • Deception • Dungeon Keeper • Edain • Fire Emblem • The Flame in the Flood • Hero Defense • Homeworld • Insaniquarium • KanColle • Legion TD 2 • Plants vs. Zombies • StarCraft • Total War • Victory Belles • Wargame • We Happy Few • Worms
Want your community included? See how!