Tempest
Talk

7
5,483pages on
this wiki
This article is about the StarCraft II unit. You may be looking for:
Tempest
Unit
Race
Role

Warship

Armament

Kinetic overload
Resonance coil

Properties
Sight range

12

Production

Minerals

300

Gas

200

Psi

4

Build time

60

Produced from
Requires

Hotkey

T

Movement

Speed

1.88

Acceleration

1.0625

Lateral
acceleration

46.0625

Deceleration

0

Collision radius

1.25

Protection

Shields

150

Hit points

300

Armor

2

Type
Armor type
Kinetic Overload
Damage
Targets

Cooldown

3.3

Range

15

Upgrade/level

+3/+5 vs massive

Resonance Coil
Damage

30

Targets

Cooldown

3.3

Range

15

Upgrade/levels

+3

Meta
Kill score

600

Production
score

600
The protoss tempest is a unit that was introduced in StarCraft II: Heart of the Swarm.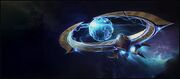 A capital ship, the tempest was developed by the protoss after the first phase of the Second Great War in order to maximize the effectiveness of their war machine against their enemies,[1] specifically dealing with the long-range weaponry of the zerg and terrans.
Tempest pilots build up volatile energies in the kinetic matrix that powers the tempest, then propels the energy through the ship's hull. This, fused with a contained sphere of highly-charged particles, can then be launched at distant targets. The fanatical tempest pilots must wear bulky dampening armor to protect themselves from the energies coursing through the ships.[2]
Game Unit
Edit
The tempest is a new protoss capital ship.[3] It has very long-ranged ("siege") weapons, for both anti-air and anti-ground.[4] In Legacy of the Void it moves faster and can only target ground units.[5]
The tempest does low damage for its cost, which is intentional—it is very much a support unit meant to be used strategically rather than a core combat one. It is good at enemy harassment and forcing the enemy to come into the range of core protoss units.[6] However, the tempest's strength lies in its ability to deal extra damage against enemy "massive" units, like such as the battlecruiser, carrier, ultralisk, and archon. A pair of tempests can make short work of any of these units, as they can effectively outrange and flank them without the risk of retaliation.
Abilities
Edit
In Legacy of the Void the tempest can use Disintegration, which can target air as well as ground units and deals high damage over time:[5] 500 damage over 50 seconds.[7] It loses the ability to attack air units through its standard attack, and its role is changed to that of an aerial skirmish unit. However, its movement speed is increased.[8]
Quotations
Edit
Development
Edit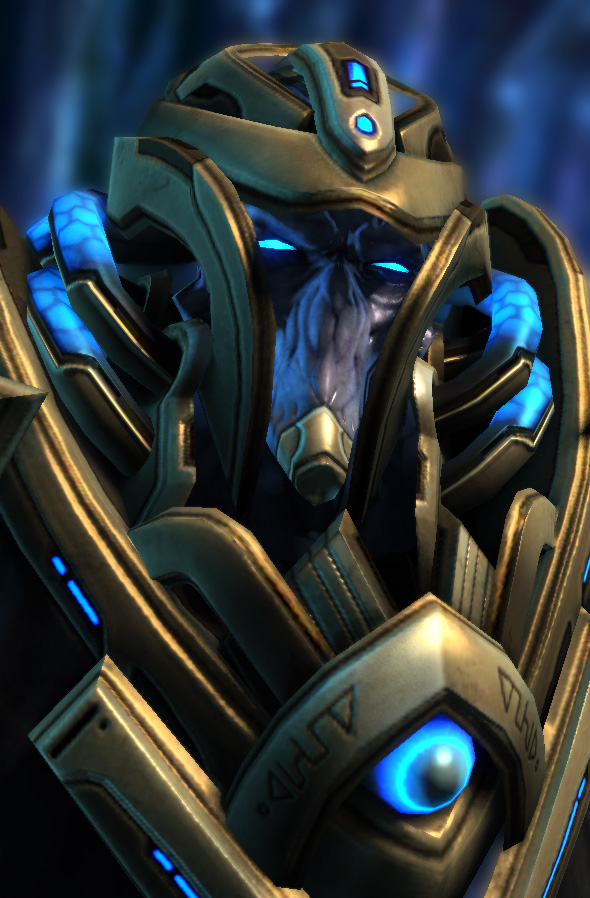 Main article: Tempest/Development
The tempest's aesthetic was devised by Samwise Didier via a "napkin concept." The first sketch was simply a curve with a ball of energy within it.[9]
In its current form, the tempest was designed to exemplify the sleek, organic shapes of the protoss.[10]
References
Edit