Warhound
Talk

7
5,306pages on
this wiki
Warhound
Unit
Race
Affiliation

Terran Dominion

Properties
Transport
size

4

Sight range

11

Production

Minerals

150

Gas

75

Supply

3

Build time

45[1]

Produced from
Movement

Speed

2.81

Acceleration

1000

Protection
Hit points

220

Armor

1

Damage

23[1]

Targets

Cooldown

1.7[2]

Range

7[3]

Meta
Target
priority

20

Kill score

225

Production
score

225
The warhound is a terran walker. It was developed after the first phase of the Second Great War after analysis of the battles fought, in order to better improve the terran war machine.[4] It was developed by Axiom Corporation.[5]
Game Unit
Edit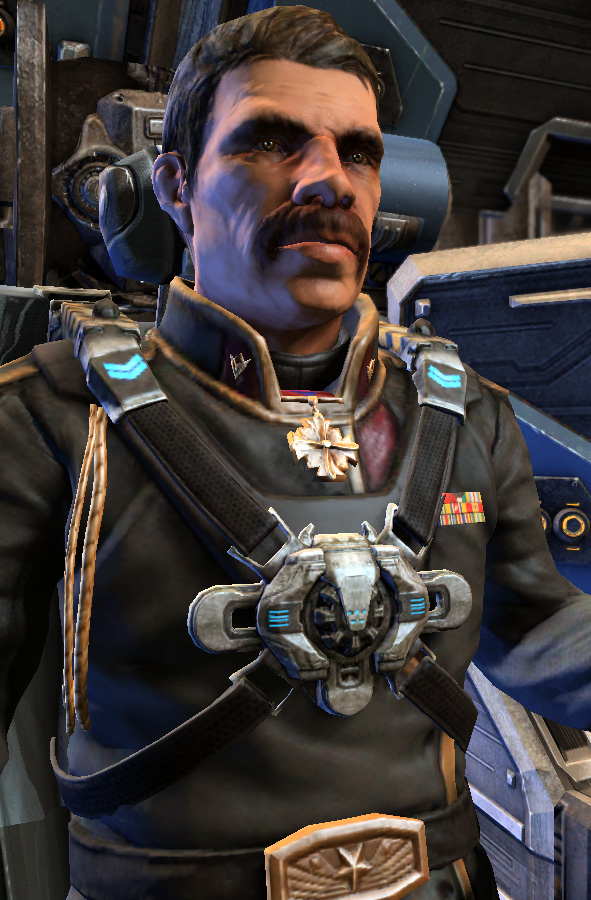 The warhound is a campaign-only anti-mechanical unit used by the Terran Dominion and is first encountered during Kerrigan's reclamation of Char. General Warfield used many of these to defend his headquarters on the planet. There were many on Korhal when Kerrigan attacked.
The warhound's unit portrait depicts a surly, military commander figure—akin to a toned down version of the battlecruiser's unit portrait.[6] The warhound also has the ability to dance.[7]
Haywire Missiles
Edit
Haywire Missiles
Usage
Range

10[8]

Cooldown

6[1]
Notes
The warhound is equipped with powerful long-range haywire missiles which deal 30 damage to mechanical units. The ability is autocast.[1]
These missiles are in addition to its regular anti-ground attack.[9]
Edit
The rationale behind the missiles was to provide a new dynamic in terran vs. terran multiplayer games, in order to make it easier for players to break siege tank lines.[10]
Development
Edit
The warhound is an anti-mechanical unit that was originally supposed to be available in skirmish games. It was expected to be a core unit in terran vs. protoss games due to the latter faction's reliance on mechanical units. It was of limited use against the zerg however due to their complete lack of mechanical units.[11] It did not have an anti-air attack.[12]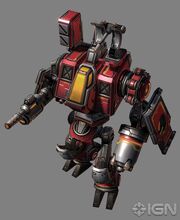 The warhound was originally called the "merc commander."[6]
It originally did splash damage to air targets.[13]
As of June, 2012, the development team was looking to find a way to make the warhound useful in terran vs. zerg matches.[11] However as of September, 2012, the warhound has been completely removed from the game.[14] The development team originally did not clearly state as to whether the warhound may or may not have returned later in the beta,[15] but as of March, 2013, with the closing of the beta,[16] it has been permanently removed from multiplayer but was eventually used in the campaign.
Like the hydralisk and the roach, the warhound had a different attack animation for melee range; it punched targets with its shield arm.[17]
It was the subject of Blizzard's April Fool's joke in 2013, where it replaced the workers of all three races.[18]
References
Edit
↑ 1.0 1.1 1.2 1.3 KDraconis. 2012-06-08. Heart of the Swarm Unit Stats. StarCraft Legacy. Accessed 2012-06-09.
↑ Cloaken. 2012-09-07. Balance Update #1 (9/7/2012). Heart of the Swarm Beta Discussion Forum. Accessed 2012-09-08.
↑ The Rusher. 2011-10-26. ​A complete list of all multiplayer HOTS changes/additions, now that Blizzcon is over. Reddit. Accessed 2011-10-29.
↑ 2011-10-27, BlizzCon 2011: StarCraft II: Heart of the Swarm – Units and Abilities. Blizzplanet, accessed on 2011-11-06
↑ Irvine, Alex. "Command Performance." (March 28, 2013). Blizzard Entertainment. StarCraft Lore: Command Performance Accessed 2013-03-28.
↑ 6.0 6.1 2011-10-23, BlizzCon 2011 - Starcraft 2: Heart of the Swarm and Blizzard DOTA - Art & Technology Panel (Full). YouTube, accessed on 2011-11-07
↑ Blizzard Entertainment. StarCraft II: Heart of the Swarm beta. (Activision Blizzard) (in English). September 4, 2012
↑ Raiderrobert. 2012-09-05. Summary of HOTS Changes. Reddit. Accessed 2012-09-09.
↑ Blizzard Entertainment, Teamliquid. 2012-06-09. Heart of the Swarm Update. Blizzard Entertainment. Accessed 2012-06-09.
↑ Dustin Browder. 2012-04-11. Developer Update: Heart of the Swarm Multiplayer - Starcraft II. Battle.net, accessed on 2012-04-11.
↑ 11.0 11.1 June, 2012, Starcraft 2: Heart of the Swarm "New Units" Explained by David Kim. G4, accessed on 2012-06-21
↑ 2012-06-15, David Kim Interview - MLG Anaheim 2012. StarCraft Legacy, accessed on 2012-07-19
↑ Cloaken. 2012-09-14. Balance Update #2 9/14/2012. Battle.net, accessed on 2012-09-14
↑ Daxxarri, 2012-09-14, Warhound probably not removed. Battle.net, accessed on 2012-09-14
↑ Cloaken, 2013-03-01, Thanks Blizzard.. Battle.net, accessed on 2013-03-11
↑ LarseVSS. 2012-09-06. Warhound is not just 'a bit too all-round. Youtube. accessed on 2012-11-06
↑ David Kim, 2013-04-01, Situation Report -- April 1, 2013. Battle.net, accessed on 2013-04-01